Ecolease is an independent finance broking firm supporting small and medium sized businesses with their Commercial Equipment Finance needs as well as providing Vendor Finance programs for medium to large equipment suppliers. By being accredited with all the major banks and finance companies we are able to source the best finance for your business.
At Ecolease, we believe that one of our key strengths is our ability to quickly develop open and trusting relationships with people who we come into contact with. For us, this is paramount to providing prompt financial solutions for both our clients and their suppliers.
Our mission is to make the experience of obtaining Equipment Finance refreshingly simple and hassle free for small and medium sized businesses.
Solutions – We believe in delivering the best solution for you.
Integrity – We believe in doing the right thing for our clients.
Matchless – We believe we are unmatched in our service ethic.
People – We believe people are at the core of everything we do.
Leading – We believe our systems and processes are leading edge.
Experience – We believe our experience works for you.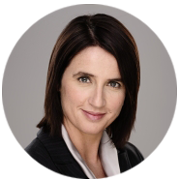 Marian Taggart-Holland
Being in the finance industry, most people assume my strengths must rest with numbers which, no doubt, is an important aspect of being a good finance broker. However, I see my role is much more about people, and listening. And that's what I love about what I do – meeting new customers, getting to know them as individuals, learning about their business and working closely with them to put in place financial solutions that best meets their needs.

I also love hanging out with my family, going to the beach and reading the weekend paper at the dog park with the my absolute favourite four-legged human being, Koda, my siberian husky.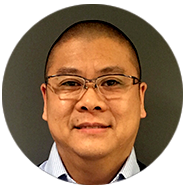 David Louie
I have been in the banking & finance industry for over 20 years and joined the Ecolease family in July 2016.

I have a great sense of what makes a strong transaction and my role at Ecolease includes writing and presenting the credit applications to the lenders for approval.

I also run the Property Division assisting our clients with both Commercial and Residential lending.

Over the years I have developed a solid network and great working relationships with many people in the industry and with our panel of lenders. These trusting relationships enable me to find the best fit for our clients.

I enjoy Rugby, Rugby League, Golf & Tennis.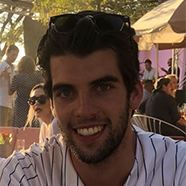 Eddie Holland
I work very closely with Dave and Mehnaz in keeping the 'simple and hassle free' aspect of obtaining finance at the forefront of our customers experience. For me it is a personal challenge to ensure we achieve this.

Whilst I am new to the industry I'm a very quick learner and feel very fortunate to being part of such an experienced team.

I love sport in general and am a massive Arsenal fan. I also play the guitar and head to the beach whenever possible.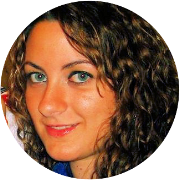 Sabrina Credentino
I have been in the finance industry for more than 13 years and with Ecolease since February 2012.

What I love about working in this industry is the satisfaction of helping our customers grow their businesses.

At the moment I am working part time and my current role is more involved with the internal management of the business, working on various projects, and helping out the team when they need it.

When not at work you can find me living my best #mumlife with my beautiful sons, Micah & Cairo.

Speaking of my sons, I'm absolutely crazy about them and my biggest joy comes from being with them. What else do I love? Football (forza Napoli!), NRL (Go you mighty Bulldogs!), a good book, the beach, music and surrounding myself with happy and positive people.
Mehnaz Farah
I feel blessed working in the finance industry because I get the opportunity to meet new people, learn about their business and help them achieve their goals through finance.

My role is to help you through the application process and also to assist with your admin queries during the contract term, such as changing direct debit details, providing payouts and statements when required. I will give all my effort so that your journey with Ecolease becomes a smooth and awesome experience.

Apart from working, I love to spend time with my family, hanging out with my friends, trying new food, listening to music, going to the beaches, and exploring new places.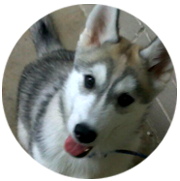 Koda – Chief Morale Officer
I'm the four-legged human that Marian often speaks so very fondly of. Between you and me, I'm actually a dog. But you knew that. Given, a smart one. As you can imagine, I've a very important role within Ecolease, which is to provide unconditional love and playful downtime to Marian, aka Maz, which helps her keep her cool calm demeanour which betters serves the Ecolease customer, supplier, funder ecosystem. As you can also imagine, I LOVE MY JOB…
We are experts at making property finance simple and will help you finance your commercial and or residential property with speed and efficiency.